The Russians: Do They Bring Good or Bad to Ski Resorts?
There are many gossips about tourists from Russia all over the world but are they really so bad and bring much harm to many of the European ski resorts?
Zermatt Offers Better Access to Its Slopes
There is one more good news for admirers of Zermatt – it is a new train route from Zermatt to Tasch that goes every night from Thursday to Sunday.
The Lift will not Work during the Season
The lift that joined Les Arcs and La Plagne has been closed as its safety was under the threat. It was said that the problem has been already found out on the outer coating of some cables.
Is Verbier Changing to Become a Luxury Resort?
Verbier has always been a very popular ski resort not only among the people with the average income but it also always attracted rich people.
It's Still Snowing at Ski Resorts
It seems that the 2007 – 2008 ski and snowboard season is going to be the best one during the last years. The snow is coming bringing much joy and pleasure for skiers.
The Alpine ski resorts think of more and more things just to attract skiers to their slopes. One more a very unusual thing was that the Schladming introduced the so-called "music-slope".
Ski Resorts Wait for Families with Kids
Ski resorts are even going to provide parents with different centres where the parents can leave their kids while they are getting pleasure from skiing.
The well-know UK's company easyJet launches a new flight to Geneva from Birmingham. This time travelers can get to Geneva from Birmingham.
Ski resorts in Austria and Switzerland offer excellent Christmas vacation opportunities both for people who like quiet family holidays and noisy companies during the holidays.
It's Snowing in Colorado Ski Resorts
Snow continues falling not only in the European Alps but also in the American Rocky Mountains. Since the last week many of the Colorado ski resorts received over 7 inches of snow that is really a good start for the resorts.
Will Snow Cannons Save Ski Resorts?
Many ski resorts have purchased snow making machines but according to the research of Swiss snow and avalanche research institute, they still have a very questionable future.
This year the Grand Prix Migros skiing competition will take place in a popular Swiss resort of Saas-Fee. It is going to start January 13, 2007. Children from age of 8 to 15 are allowed to take part in the competition.
What is Guilty in Snow Melting at Ski Resorts?
There are many different opinions on what is the main reason for such a bad winter that took place in many of the European ski resorts at the beginning of 2007 but still no one can say what it is.
Crystal company published a new brochure to help many skiers to make the right choice of the skiing destination.
November has become a month when many ski resorts in Europe got much more snow than usually. Many famous ski resorts enjoy great snowfalls that they longed so much! But is it a false hope?
Though many ski resorts in Europe opened their slopes some weeks earlier than it was planned due to early snowfalls, the previous year still leaves its sign on them now.
This year weather conditions were much better than the last winter. The snowfalls are excellent and this means a good start of a winter and a good start of a season on many slopes.
Due to early and heavy snowfalls more and more ski resorts in Europe are going to open their slopes for tourists this year. Verbier is also on this list and hopes that the next ski season is going to be better than the previous one.
Switzerland is expecting to have a very good ski and snowboard season. Due to early and heavy snowfalls many resorts are going to open earlier than it was planned.
If the previous winter was lack of snow, then this winter seems to be the lack of water. Of course, the special measures were taken to prevent the ecological catastrophe.
In the Alps there are many resorts where the property is not so expensive as it is in France. However, many people prefer buying property in France.
Due to heavy snowfalls that started early this year Austria has a good snow coverage. And this means that after a warm summer Austria is going to have a rather "hot" winter with much snow.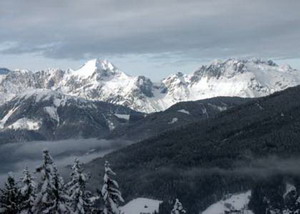 Avoriaz has always been the place with the excellent snow conditions. During the last decade the average snow covering has been approximately 8 metres.
Global warming made many European ski resorts to think of new ways of attracting tourists to their mountains as skiing and snowboarding is not the only way to make money nowadays.
Nowadays a very popular Italian ski resort of Cortina belongs to Veneto but many of the local residents want Cortina to be the part of Trentino-Alto Adige.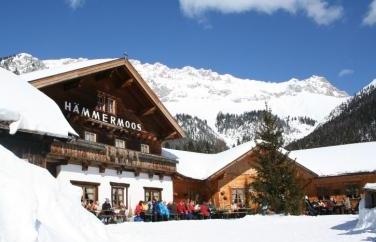 It has been noticed that recently French resorts have become too expensive for buying property there. Instead of buying an average apartment in any French resorts it is better to buy a chalet or a small vacation home either in Switzerland or Austria.
Good news for skiers and snowboarders who plan to have their skiing vacation in Zermatt. Since December many skiers will be delivered to Zermatt from Zurich by train.
In the Alps, the prominent ski resort there also the first snow fell and it allowed to some resorts to open their service for 2007 – 2008 ski season.
This winter the "Ryanair" company has got as large number of flights to various ski resort of Europe as 58 flights.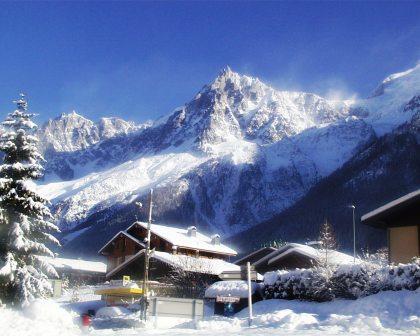 Chamonix is going to start a new program for winter season 2007/2008. The title of the program is "Ski Ambassadors".