Kronplatz closes ski season with bed and table race
One of the most popular Italian ski resorts - Kronplatz - will close the season on its slopes on April 22, 2012 by organizing a cheerful Locknfescht festival.
Alta Badia: alpine skiing in Italy and Italian cuisine
The well-known Italian region Alta Badia in the Dolomites, which combines several small ski resorts, including Corvara and Colfosco, intends to promote winter holidays on its slopes as "gastronomic alpine skiing".
Ski resorts in Italy: Cervinia in summer
Italian ski resort Cervinia is the only resort in the country that offers alpine skiing in summer. In 2009 Cervinia merged its services with the most famous year-round resort in the world - Zermatt. Today the joint Cervinia-Valtournenche-Zermatt area for summer skiing is 23 kilometers.
Ski resort in Austria: instruction in June
Val Senales, Italian ski resort in the Schnalstal valley in South Tyrol, from June 11 offers special courses for alpine skiers. Local ski school prepared its own program for those, who want to learn skiing in Austria during this summer.
The fate of a hotel in Courmayeur will be decided in a referendum
Courmayeur ski resort at the foot of the Mont Blanc in the Italian region of Valle d'Aosta is known as one of the most respected centers of winter holidays in Italy. And people here are tired of tourist crowds, not always are happy about building new tour
Ski holidays in Italy: free-ride week in Val di Fassa
The Italian ski resort of Val di Fassa from 13 to 20 March 2011 will receive on its slopes fans of free-ride and free-heel. Polartec Scufoneda is the name of a week event, which will combine sports, famous Italian tradition and Italian cuisine.
In Livigno will be held famous Italian ski race
Participation in the race for the spectators is free. Those who intend to compete will have to pay the fee of 45-55 euros.
Ski resort in Italy: the new funicular and new discounts
Val Gardena, one of the most popular resorts in the Dolomites Superski region, plans to open a new cable car at the beginning of the new ski season. Presentation of the Rasciesa funicular will be held on the opening day of ski season at the resort on Dece
Italian ski resorts urge to slow down
While most ski resorts in Europe compete in the description of high-speed features of its slopes, some ski resorts in Italy decided to choose another way and offer tourists a "slow downhill".
Ski resorts in Italy: discounts in Dolomites
The largest ski resort in Italy - Dolomites Superski - prepared special offers for tourists who plan to visit the region at the beginning of the ski season.
Ski resorts in Italy: renovations for the current season
For the upcoming 2010-2011 ski season a number of ski resorts in Italy have updated its infrastructure. Among them are such well known throughout the world ski regions as Kronplatz, Cortina, Alta Badia and others.
Ski resort in Italy: new tracks and old holidays
Madonna di Campiglio, one of the most famous ski resorts in Italy, plans to open a new track before the nearest 2010-2011 season. It is reported by skirebel.com portal.
Italian ski resort: skiing and chocolate
Cortina d'Ampezzo, perhaps the most famous and noble ski resort in Italy, the jewel of the Dolomites region, has prepared for the current ski season a number of surprises for the tourists. One of them is going to be ... chocolate. From 16 to 19 of Decembe
Valle di Fassa will speak Russian
One of the most famous ski regions of Italy, Valle di Fassa, is preparing to meet the current winter season fully prepared. The Italians are in hurry to learn Russian language.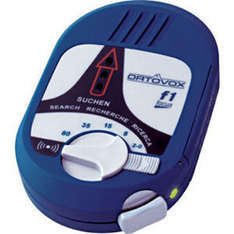 New Avalanche Safety Law In Piemonte
Authorities of Piemonte Region, Northern Italy, just few days ago passed a law to make carrying make avalanche safety gear (avalanche beacon, shovel and probe) obligatory for all winter sports amateurs, including ski mountaineering – no matter wether they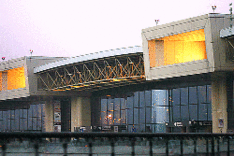 Milan Airports Closed Due Snowfall
Heavy snowfalls that have been raging over Italian mountain areas for the previous ten days moved further into the country. During the past night Milan was covered with fresh snow which caused some troubles. Thus, Wednesday morning Linate airport (LIN) wa