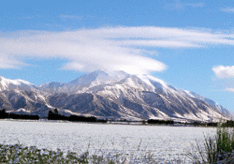 New Zealand Hopes For Early Opening
As skiing season almost everywhere in the Northern Hemisphere is already closed or near closing New Zealand is heading for the early opening. After more heavy snowfalls that followed those happened throughout the previous week Mt Hutt located in Canterbur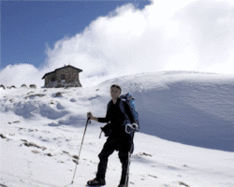 Australian ski resorts are open some five weeks ahead of planned date this year due to heavy snowfalls. For instance, Mount Buller resort situated in province Victoria has recently received about 35cm of early snow powder.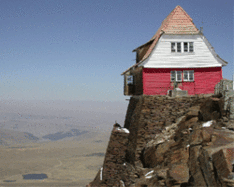 World's Highest Ski Area Closed
According to Yale Environment 360 report the world's highest ski area Chacaltaya (which means "cold road" in Aymara) situated in Bolivia has ceased to function due to global warming. The snowcap where the ski area lays has melted down and now the area is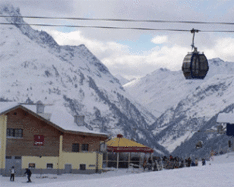 On April 25th, 2009 on the slopes of Austrian ski resort St Anton will take place one of the hugest ski events of the year - "Der Weiße Rausch - The White Thrill" ski race. This competition is annual and throughout the years it has become some kind of cul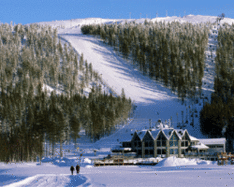 The Battery Freeskiing Festival At Levi
A big open air event - The Battery Freeskiing festival – will take place during Easter weekend at Levi, one of the most northerly located ski resorts, which is situated in Laplandia, Finland. The visitors will be able to see professional being launched ov
Fresh New Music Festival TignesFest in April
In between 16-19th of April, 2009 a Fresh New Music Festival TignesFest, a rather popular culture event, will held on one of the highest ski resorts Tignes, located in the French Alps. The festival will feature a wide range of musical talents varying from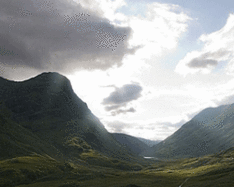 The oldest Scottish ski center Glencoe is currently in need of new developments in order to keep afloat in future and is searching for investors to finance them. It is expected that enhancements made to gondola and adding of mountain biking areas will hel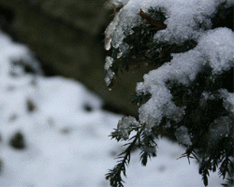 There have been heavy snowfalls all over three major European mountain chains during the past week. And in the Alps white powder keeps falling. According to Skiinfo.com reports, over than 100 snow alarms have been announced in Switzerland, Austria and Ger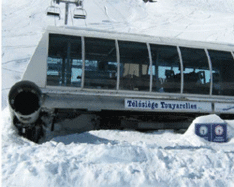 This winter is rather favorable for winter sports. There's plenty of snow covering slopes almost at any world's ski resort. And it keeps snowing. Thus, after the snowstorm Austria benefits from some fresh 30-50 cm of snow covering slopes at Mayrhofen, Obe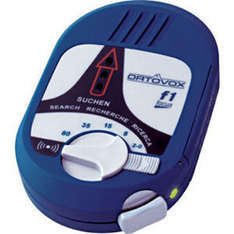 New Avalanche Safety Law In Piemonte
Authorities of Piemonte Region, Northern Italy, just few days ago passed a law to make carrying make avalanche safety gear (avalanche beacon, shovel and probe) obligatory for all winter sports amateurs, including ski mountaineering – no matter wether they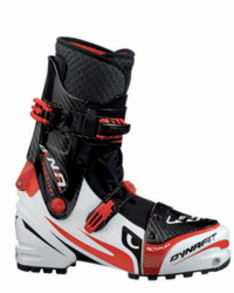 New Dy.N.A. Ski Mountaineering Boot By Dynafit
Dynafit's new Dy.N.A boot, claimed to be "the lightest ski-mountaineering boot in the world" (its weight is 2lbs (920gr) for Mondo size 27.5 - Euro 42/43), recently won the long awaited ISPO Outdoor Award 2009 for the category "Footwear". This boot is the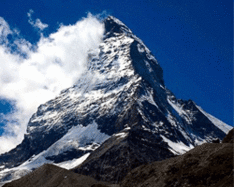 Zermatt Opens Highest Accomodation In Europe
Famous Swiss ski resort Zermatt has launched recently the highest located hotel in the European continent built to the top environmental standards. The new hotel and restaurant are situated at the top of their Matterhorn Glacier paradise ski area at 3.883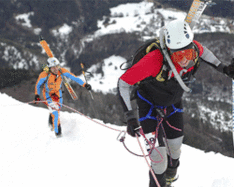 The Tour de Grand Veymont ski mountaineering competition, the first leg of the Grenoble Trois Massif competition (that represents the three mountain ranges surrounding Grenoble - The Vercors, Belledonne and Chartreuse), will take place on Sunday 1st Febru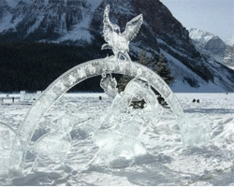 Ice Magic Festival In Lake Louise
The 15th annual Ice Magic Carving Festival starts on January 23rd at The Fairmont Chateau Lake Louise in Alberta, Canada. This 34-hour long event gathers teams of professional ice carvers to compete in making huge pieces of art from 300-pound ice blocks.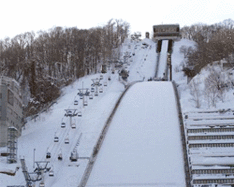 Nordic Ski World Championships in Liberec
The Nordic Ski World Championships will be taking place from the 18th February until the 1st March, 2009 in Liberec, the Czech Republic. It is held once in two years and will take place in the Czech Republic for the first time. World's best and most exper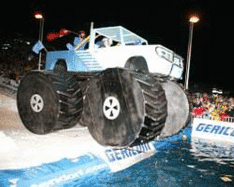 Westendorf, one of the most popular Alpine ski resort situated in Austria, is getting ready for the next Jump and Freeze event which is held this year for the 13th time. For the years of its existence it evolved from small local contest into some kind of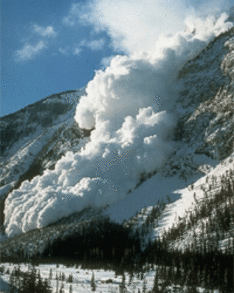 Whistler Enforces Prohibited Areas
Online edition of Toronto Star (www.thestar.com) informed recently that Whistler Blackcomb ski resort management adopted a zero-tolerance policy for those skiers who dare to ski in no-man areas. This prohibition to enter such off-limit areas is caused by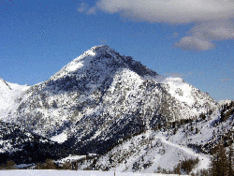 Montgenevre Presents New Enhancements
Montgenevre, a well-known French ski resort located in the Cottian Alps near the border with Italy, has recently presented new ski lifts and runs, thus, improving drastically its infrastructure and becoming more guest-friendly in general. Construction of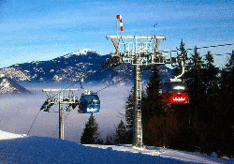 On January 1st, 2009 Slovakia joined the union of 12 countries that consist the Euro zone. One of the biggest and most influential ski operators in the country - Klaster Liptov – declared that they have no intention to raise prices due to this fact. Accor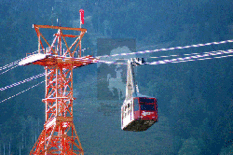 Jackson Hole's New Cable Car Opened
Legendary red cable car also known as "the tram" for the long period of time was one of the main symbols of famous Jackson Hole ski resort located in Wyoming. It ensured the greatest lift-based vertical ascent among the all US ski areas. Two years ago "th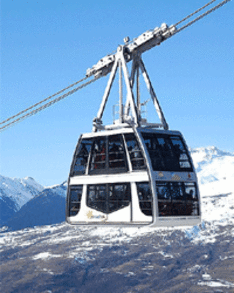 Vanoise Express Reopened Today
The Vanoise Express cable car, the main transport highway at the Paradiski ski area, that includes three ski resorts – Les Arcs, Peisey-Vallandry and La Plagne, situated in Savoie, France, was reopened for the new season today at 9:00 am after long lasted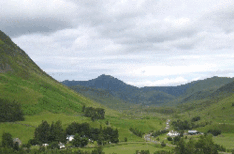 Three of five Scottish ski areas, those located on the Eastern part of the country, are open now. The snow layer on the majority of mountains is good for skiing and the weather forecast is rather promising. The other two ski areas, those located on the We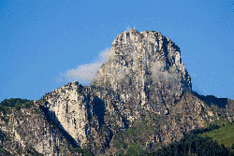 Zermatt Expands Freeride Terrain
Famous Swiss ski resort Zermatt situated at the northern foot of the mount Matterhorn in the district of Visp, canton of Valais, has enlarged its freeride area located on the slopes of Stockhorn. Funs of freeride, a relatively new but very popular and rap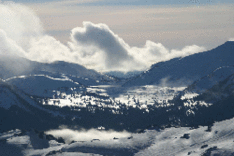 Whistler Blackcomb ski area, situated in British Columbia, Canada, opens today a new PEAK 2 PEAK Gondola lift connecting its two mountains - Whistler and Blackcomb - at rather high altitude. The official opening is scheduled for 11 am.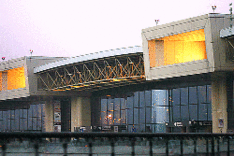 Milan Airports Closed Due Snowfall
Heavy snowfalls that have been raging over Italian mountain areas for the previous ten days moved further into the country. During the past night Milan was covered with fresh snow which caused some troubles. Thus, Wednesday morning Linate airport (LIN) wa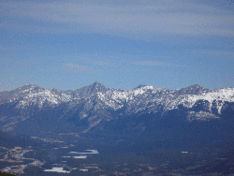 More Terrain Opens At Marmot Basin
Eight more runs will be opened this weekend, on December 6, at Marmot Basin ski area situated near Jasper in the province of Alberta, Canada. The runs scheduled for opening – namely "Highway 16", "Showoff", "Milk Run", "Elevator Chutes", "Paradise", "Punc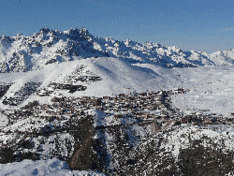 This weekend opened the number of major ski regions in France. The club of already opened since recently Val Thorens and Tignes which started the season as early as September joined Chamonix, Les 2 Alpes and Alpe d'Huez.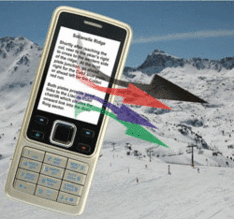 Ski-Ride Guides For Winter Sports Enthusiasts
Ski-Ride Productions offered winter sports amateurs a set of free downloadable guides on specific European ski resorts published in specially designed native data format providing the capability of using the guides on cell phones and other mobile devices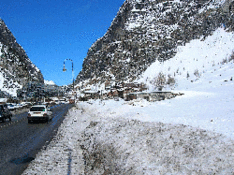 More Than 120.000 Applications For Val d'Isère World Championships
More than a month before we informed that Val d'Isère World Championships Organizing Committee started receiving invitation requests for visiting the events of the World Alpine Ski Championships races scheduled for February 2009.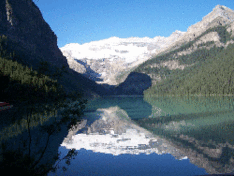 About half a meter of snow got Banff's three ski areas - Mt. Norquay, Lake Louise Ski Area and Sunshine Village – during the last six days (about a half of the total quantity fell in the last two days). Now the base level of white blanket is about 80 cm.