Sochi Olympics 2014: 6 new sports
The International Olympic Committee at London meeting approved 6 new winter sports that will be presented at 2014 Winter Olympics in Sochi.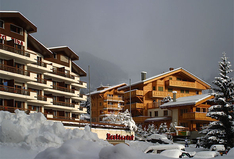 Snow news of the Old and New Worlds
This weekend will be opened the new season at two Swiss ski resorts located in the Valais canton - Verbier and Zinal. Zinal, which tracks are connected with Grimentz, will open its slopes for skiing on November 13, 2010, and the official start of the seas
Skiing tours 2011: discounts, sales, events
Ski resorts in Europe impatiently wait for the upcoming season. Advance booking volumes already now promise to Austria, Italy, France and other traditional ski areas serious increase in tourist flow. In this regard, ski tours in 2011 are expected to be in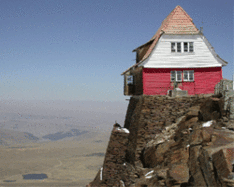 World's Highest Ski Area Closed
According to Yale Environment 360 report the world's highest ski area Chacaltaya (which means "cold road" in Aymara) situated in Bolivia has ceased to function due to global warming. The snowcap where the ski area lays has melted down and now the area is
Perfect Destination for Ski Vacation
You are planning a ski vacation in Bulgarian mountains but you are not sure where you'd like to stay. You wanna to ski down the Bulgarian slopes but you do not know which ones to choose? Well, then you can consider the Bulgrian ski town of Bansko.
Ukraine's Ski Resorts Tend to Conquer Europe
In Europe you can find a great number of different ski resorts that will suit to your choice, but what you are to do if you want to have a really excellent ski vacation and want it to be not so expensive, like it is in France, for instance?