The coming winter is rolling near and nearer. More and more European ski resorts are already opened or are scheduled to start new season very soon. By the end of the last week Austrian Obergurgl joined other already opened local glacier ski areas.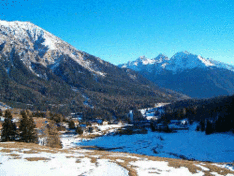 Lenzerheide-Valbella-Arosa Ski Lift Link Postponed
The residents of Lenzerheide voted against linking the neighbouring Swiss ski resorts of Lenzerheide-Valbella and Arosa with help of ski lifts. There were some plans to complete this connection that would create one of the largest Swiss ski areas by the 2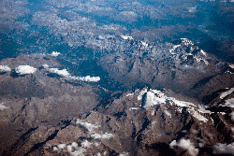 More Ski Areas Open Both Sides Of The Ocean
More and more ski areas are opened both sides of Atlantic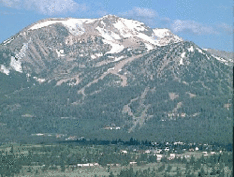 A heavy snowfall raged over Eastern Sierra mountains in California during the last weekend left up to 45 centimeters of fresh snow powder on Mammoth Mountain ski resort. So considering this gift of mother nature the resort's management made the decision t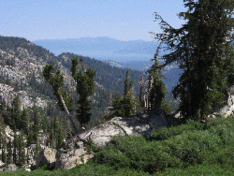 Three new trails will appear this winter at Heavenly Mountain resort located on the boundary of California and Nevada, near South Lake Tahoe. Two runs will be situated in Ski Ways Glades and the third one in Powderbowl Woods.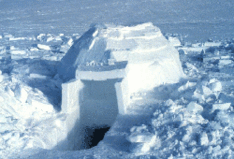 An Igloo Village To Be Built In Andorra
A Swiss company Iglu-Dorf is famous for its so called Igloo Villages built in Engelberg, Gstaad, Davos-Klosters, Zermatt and Zugspitze ski areas in the beginning of the ski season. This year the company is planning to add new location, this time in the Py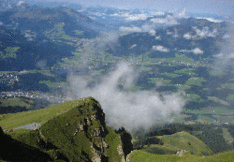 KitzbĂĽhel Introduces New Alpen AllStarCard
Kitzbühel Alps ski region's website announced that all new Kitzbüheler Alpen AllStarCard will be introduced before the beginning of the coming season. The new ski pass will be valid for one day period or longer and give the rights to visit seven ski areas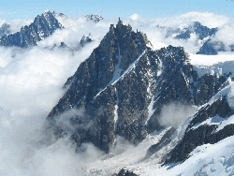 Meteo France To Cut Number Of Weather Station
Pistehors.com referring to the the Dauphine Libere report informs that the French weather forecasting organization Meteo France is planning to shut down some of its local weather forecasting stations situated all over the country in order to cut raising c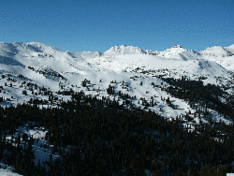 Colorado Snow Race Ended In A Draw
As we wrote a week ago two famous US ski resorts Loveland and Arapahoe Basin located in Colorado were caught into snowmaking rush in order to become the first resort on the North American continent opened for the coming season. Their snow guns have been b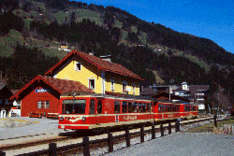 New Arena Downhill Roller Coaster has been recently installed in Zell am Ziller, a well known ski resort located about 480 km west of Vienna and about 60 km east of Innsbruck. The new attraction is kind of toboggan that can give a lot of fun not only to k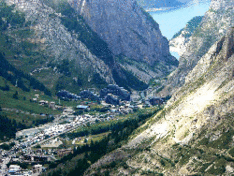 World Alpine Ski Championship Invitation Hotline Is Open
Val d'Isère World Championships Organizing Committee official website informs that the hotline for requesting invitations for visiting events that will take place in the frameworks of the World Alpine Ski Championship races 2009 has been recently opened.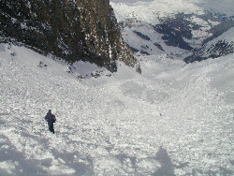 Huge snowfalls that have been taking place across the Austrian Alps beginning since the last weekend, October the 3-5 brought up to 70 cm of fresh snow powder with them. They benefited immensely to the snow layer on ski resorts slopes some of which are al
Two well-known North American ski resorts Loveland and Arapahoe Basin situated in Colorado are involved into snowmaking race each trying to be the first US resort opened for the coming season. So their snow cannons are blasting day and night in order to p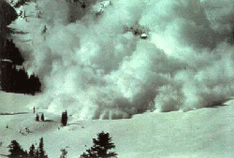 Avalanche Days For Coming Season
PisteHors.com informs that the French National Association for the Study of Snow and Avalanches will hold a series of one day long conferences named Avalanche Days starting from November and up to January. These events will take place in Lyon, Annecy, Rom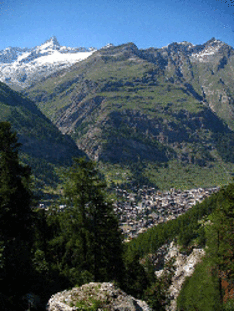 Famous Swiss ski resort Zermatt will give a chance to any romantic soul ready to pay 64 Swiss francs for adults and 48 Swiss francs for children aged 9 - 16 years to enjoy moonlit skiing.
Zermatt And Pitztal Try New Snowmaking Machine
The global warming makes management of ski areas to give a try of using modern technologies in order to provide decent snow conditions all over the season. Two fashionable European ski resorts Zermatt, Switzerland, and Pitztal, Austria, are starting to op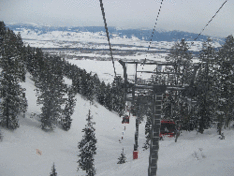 A famous North-American ski resort Jackson Hole Mountain Resort situated in Jackson Hole valley, Wyoming, announced a contest offering a chance to win a free ticket for the first ride of the new cable car (called in the USA "a tram").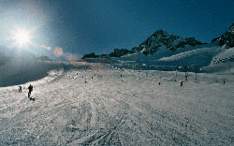 Stubai Season Opening Comes Soon
The new 2008-2009 skiing season on Austrian Stubai glacier will get started on September 27th. Stubai is the biggest glacier skiing area of this Alpine country. It provides amateurs of winter sports about 110 km of downhill pistes, a fun park and a lot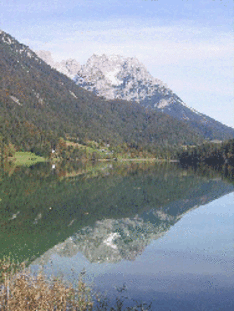 Great Ski Areas Merger in Tyrol
By the beginning of this winter ski lift connection consisting of conveyor and gondola lifts, funicular and a bridge over a valley will link Westendorf with other Skiwelt ski area resorts including Brixen im Thale, Ellmau, Going am Wilden Kaiser, Scheffa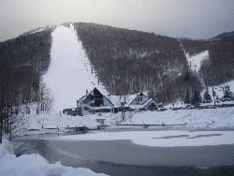 Killington's Anniversary To Be Celebrated In December
In December this year Killington, Vermont, will hold festivities on account of its 50th anniversary. This largest in the Eastern part of North America ski area was opened on December 13, 1958. In the early years it had only drag lifts and seven ski runs.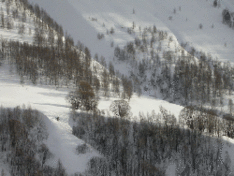 Les Deux Alpes Announces Season Opening
The French ski resort of Les Deux Alpes, a part of the Grande Galaxie Ski Area, will host the Mondial Du Freeski festival on the 25th and 26th of October and the 19th Mondial Du Snowboard from the 31th of October until the 2nd of November.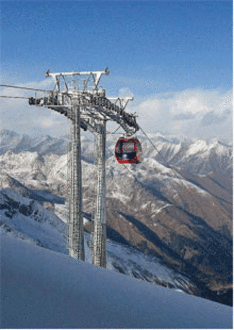 Highest Gondola Lift Opened In China
The Ski Club of Great Britain informed that the highest gondola lift in the world has been officially opened in the Sichuan province of China. The lift is meant to carry visitors to the Aba Great Glacier and can reach the heights of 4,843 m above sea leve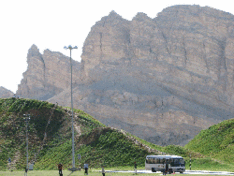 World's Largest Indoor Slope Being Constructed in Dubai
A team of more than a hundred German engineers performs Jebel Hafeet Glacier Hafeet, second highest mountain in UAE, an Abu Dhabi's newspaper The National reported.
Snowfalls in Australia And New Zealand
Heavy snowfalls that took place over the Mount Hutt in New Zealand during the last week left huge snowdrifts up to three meters deep in some places. The ski area is closed on account of difficult weather conditions.
Summer Skiing On European Glaciers
Following Les Deux Alpes, a French ski resort having the largest skiable glacier in Europe, reopened a week ago, the glacier summer skiing area on the Grande Motte glacier in Tignes situated near Val d'Isere opened again on June 21st, 2008 and the summer
Aspen Ski Resort To Be Reopened
Aspen ski resort situated in Colorado, USA, is to be reopened for skiing this weekend (June 13th-15th, 2008)
Ski Season In New Zealand And Australia Opened
Ski season at ski resorts Perisher Blue in Australia and Coronet Peak in New Zealand started on 7th June.
2013 FIS Alpine Ski World Championships
Schladming, a small town in the Styria area in Austria to host the 2013 Alpine Ski World Championships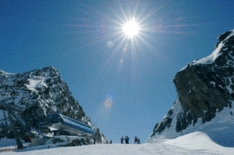 Stubai Glacier To Stay Open Until July
Representatives of Stubai Glacier ski area situated in Austria have announced that the resort is to stay open for boarders and skiers until at least July. It means that the lifts will be kept functioning and the slopes will be groomed.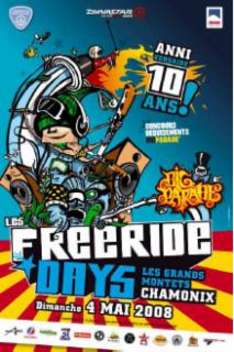 10th Anniversary of the Chamonix Freeride Days
On Sunday May 4th, 2008 by the end of this season the Chamonix Freeride Days will be held at Grands Montets. The event will take place for the tenth time this year. So all the amateurs of winter sports are welcome.