Ski vacations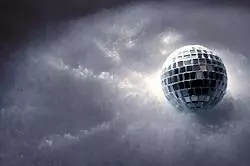 Ski Specials are the suggestions for the ski vacation. Ski areas are waiting for the events with an excitement every year. There are many special events in winter sports. On skiurlaub-infos.com you will find many ideas on how to make the coming winter holidays wonderful and tips for skiing in the snow. Ski vacation with the family or romantic weekend, travel with Ski Club or single holiday – ski specials are available for everybody.
Snow Events and Winter Sports Events
International events of the winter tourism associations and sports club are almost in all ski areas. Skiurlaub-infos.com helps you not to miss the regular events either it is the participation in major sporting events or a concert with an international cast experience.
Active Winter Vacation
It shouldn't be always an alpine skiing during the winter vacation. Surely, skiing is a ski vacation but what about the other exciting winter sports? Cross-country skiing, sledging and ice skating are also great sports for the holidays in the snow. Of course, you can also have much fun in the snow and on the ice even at home, no matter whether you've got ski equipment or not!
Where to Après-Ski?
Especially in the evening and at night one can find many attractive deals in the ski region. From rustic parties at the Après-ski to relaxing spa offers the ski – here boredom never arises. Skiurlaub-infos.com shows where what works and what you should not miss.