Alpine skiing in France: discounts in Chamonix
Chamonix is a French ski resort, which is famous around the world for its picturesque Mont Blanc slopes, announced the beginning of ski passes pre-selling for the resort's slopes. Ski passes can be bought at a discounted price in the beginning of September.
Ski resorts in Norway: new hotel in Trysil
A well-known hotel company Rezidor plans to open its next hotel at a ski resort in Norway. It will be the new Park Inn (mid-priced hotel in the company's portfolio), which Rezidor will present in Trysil - the main center of ski holidays in Norway.
Ski resort in Romania: new artificial slope
Ski resort in Romania - Busteni - at the end of August 2011 introduced a new artificial ski slope. Now, even in the hottest summer the visitors of the amusement park Busteni, which is located on a new track, will be able to enjoy these winter pastimes.
Meribel: skiing accommodation in France for 720 000 EUR
One of the best ski resorts in France - Meribel - in anticipation of the ski season 2011-2012, attracts investors with new complexes of ski property in the area of its paths.
Skiing resorts of France: Le Gets and Les Arcs news.
Just two ski resorts in French Alps informed about preparing updates for the upcoming season last week. It's Les Gets and Les Arcs.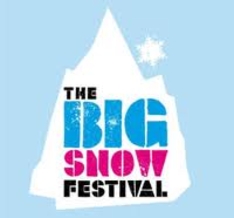 Ski resort in Serbia: everyone to the festival
The largest ski resort in Serbia - Kopaonik - will host one of the largest ski festivals in the Balkans - The Big Snow Festival. The festival will be held from 23 to 29 March 2011.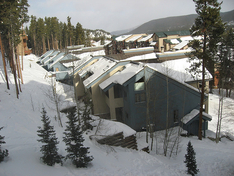 Ski Colorado: new hotel in Breckenridge
By the end of this year, at the ski resort Breckenridge, in Colorado will be a new hotel «One Ski Hill Place, A Rock Resort». This is the first luxury hotel in the region.
Ski resort receives 50 million dollars
Squaw Valley – one of the most popular ski resort in USA, located on Lake Tahoe, receive 50 million from investors in the development of its infrastructure.
St. Moritz: old cars at Swiss ski resort
At the popular Swiss ski resort St. Moritz on July 8, 2011 will begin the traditional festival of British classic cars (British Classic Car Meeting). During three days at the resort will be presented vintage cars, organized a rally race around the lake St. Moritz and held ceremonial presentation of prizes and certificates.
Ski resort will be built In Egypt
Holidays in Egypt are mostly associated with sea, beaches and pyramids, as well as a lot of fun and entertainment: desert jeep safari, camel races and other exotics of this hot African country. The only thing, which tourists do not associate with Egypt, is snow and winter holidays. But soon the situation can change.
Skiing in Austria: all seasons in Hintertux
Hintertux is the only Austrian ski resort that offers year-round skiing. Unique opportunities of Hintertux allow it to attract amateurs of active holidays in Austria in summer not only by possibility of summer skiing, but also other sports, including mountain bike, rock climbing and white water rafting.
Ski resorts in Italy: Cervinia in summer
Italian ski resort Cervinia is the only resort in the country that offers alpine skiing in summer. In 2009 Cervinia merged its services with the most famous year-round resort in the world - Zermatt. Today the joint Cervinia-Valtournenche-Zermatt area for summer skiing is 23 kilometers.
Successful ski season for the United States
The number of visits was only at a stone's throw from the record-breaking 2007-2008 season with 60.5 million visits.
Skiing in Austria: Schladming for pensioners
Schladming ski resort in the Austrian Salzburg region now makes available a special offer for the upcoming 2011-2012 ski season.
Ski resort in Austria: instruction in June
Val Senales, Italian ski resort in the Schnalstal valley in South Tyrol, from June 11 offers special courses for alpine skiers. Local ski school prepared its own program for those, who want to learn skiing in Austria during this summer.
Sochi Olympics 2014: 6 new sports
The International Olympic Committee at London meeting approved 6 new winter sports that will be presented at 2014 Winter Olympics in Sochi.
Ski resorts in Switzerland: Zermatt in summer
Zermatt is one of the few resorts in the world, where ski holidays are available all year round. Situated at 3000 meters altitude ski slopes make it possible to ski on good snow even in July. Therefore holidays in Zermatt every year it's not just winter m
Resort near St. Petersburg will close ski season
On April 16, 2011 all visitors of the Russian ski resort "Snezhnyi" near St. Petersburg once again expect a huge amount of positive energy and fun. At the closing ceremony of the ski season will be held popular and already traditional sporting event "Aqua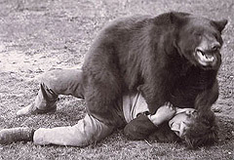 Tourist awakened a bear at Swedish ski resort
Ski resorts in Sweden can boast not only of its infrastructure, hotels and ability to organize winter holidays. Skiing in Sweden also means meeting with wildlife. And sometimes you should not touch it. Young skiers, who decided to try off-piste skiing at
Ski resorts in France: Tignes is opened until May
In Tignes ended European Winter X Games 2011, which took place from 16 to 18 March. During three days 75,000 visitors have enjoyed free enchanting spectacle - the feats of the best freestylers of the world, including snowboarder Yuri Podladchikov, who won
Ski resorts in Austria: Ischgl in April
One of the most famous and popular ski resorts in Austria - Ischgl - prepared in April several outstanding festivals.
The fate of a hotel in Courmayeur will be decided in a referendum
Courmayeur ski resort at the foot of the Mont Blanc in the Italian region of Valle d'Aosta is known as one of the most respected centers of winter holidays in Italy. And people here are tired of tourist crowds, not always are happy about building new tour
Ski holidays in Italy: free-ride week in Val di Fassa
The Italian ski resort of Val di Fassa from 13 to 20 March 2011 will receive on its slopes fans of free-ride and free-heel. Polartec Scufoneda is the name of a week event, which will combine sports, famous Italian tradition and Italian cuisine.
Alpine skiing in Austria: Soelden and MAXX
The famous ski resort of Soelden, which opens ski season in Austria, now is one of the first, which is preparing for closing ceremony. And the closing of the season in Soelden promises to be a memorable event. Here from April 29 to May 1 will be held a la
Mayrhofen: Prodigy at Snowbombing 2011
Mayrhofen, one of the most renowned and popular ski resorts in Austria, is closing the season with great event. From 4 to 9 April in Mayrhofen is to be held Snowbombing 2011 festival, where will perform leading electronic European teams.
Ski resort was opened in Azerbaijan
Shahdag is one of the largest tourism projects in Azerbaijan. Opening of the track was one of the stages of resort developing. After completion of all works the resort will receive up to 10,000 people per day.
A restaurant was burnt at the Finnish resort
Causes of fire are still unknown. According to Finnish firefighters, a fire could occur in a warehouse of the restaurant, where were kept spirits, as reported by the Helsingin Sanomat publication.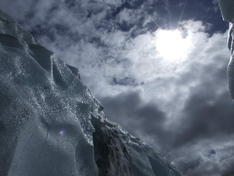 As a result of an earthquake Tasman Glacier collapsed in New Zealand
More than 30 million tons of ice collapsed from the largest glacier in New Zealand, Tasman Glacier, as a result of an earthquake, which occurred in the city of Christchurch.
Press center of the 2012 Olympics will serve as a ski resort
London will take advantage of the upcoming 2012 Olympics to the maximum. Even today, the fate of many buildings is determined. And the most colorful history will await the Olympic media center in the area of Hackney-Wick in east London. Here will be built
Ski resorts in Europe: where to ski this winter?
Numerous French, Swiss, Austrian and Italian ski resorts are still unable to open all its tracks while waiting for snow. However, according to meteorologists' forecasts, all fans of winter sports still have the hope.