Skiing in Chile: opening of Valle Nevado
While in Europe and the U.S. skiing is available only on few slopes, ski resort of Valle Nevada in Chile is preparing to open the season this week.
European ski resorts in summer 2010
2009-2010 European ski season ended in May. But with the onset of summer, not all resorts in Austria, Switzerland, France and Italy are planning to go for season holidays. Skiing will be available on a number of European tracks.
In Antalya is held FIS Congress
On May 29, 2010 in Antalya, was started regular congress of the International Ski Federation FIS. Congress, which is held for the 47th time, this year collected more than 1000 representatives from 74 states.
Ski resorts of Chile are again safe for tourists
Ski Resorts of Chile recovered from one of the most devastating earthquakes in February this year and once again ready to receive tourists.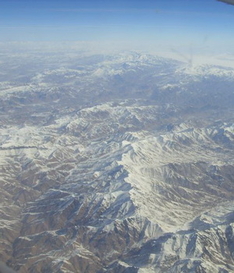 Afghanistan is changing the face
The most attractive areas of tourism development in Afghanistan can become eco-tourism and development of a network of ski resorts. One of the most promising regions for the travel industry is poor, but incredibly rich in natural beauty and with enormous
Skiing in Switzerland: Zermatt invites for summer
Zermatt is a ski resort in Switzerland, which is known by one of the longest ski season in Europe, officially announced the sale of season tickets for lifts in the summer period. For those who will decide to spend ski vacation in Switzerland in the summer
Alpine skiing in Europe: April-May 2010
April for most ski resorts in Europe is the last month, when the slopes are still open to tourists. Traditionally, in April at many ski resorts in Austria, France, Italy and Switzerland are held ceremonies of the season closing. Often, closing of the seas
Skiing in the U.S.: the season in Aspen continues
Aspen Skiing Co, operator of one of the most popular ski resorts in USA, Aspen, reported that the current ski season will be closed for two weeks later than usual. The extension of the ski season in the main winter resort of Colorado has become possible t
The last hope of skiers - ski resorts with guaranteed snow
The highest Austrian resort of Obergurgl is the fifth place in the ranking of resorts with guaranteed snow during the Easter holidays. Due to the wonderful slopes situated at an altitude of 1800-3000 meters, Obergurgl is a pleasant exception among Austria
The last hope of a skier is ski resorts with guaranteed snow
Easter holidays are soon and we look forward to the time when we can finally put aside our routine, for a while forget about work or study and after leaving behind the monotone routine of everyday life plunge into the quiet charm of holiday idleness.
Austrian ski resort opened a new sleigh track
The track for the sleighs has a length of 3km. It starts directly from the top of the ski lift station of Hochgurglbahn and goes down the slope to ski the terminal in the village of Pill.
Ten best ski eco hotels according to the Guardian's version (Continued)
The seventh place in the ranking of hotels for lovers of high-speed ski slopes is a Canadian mountain hotel Nipika Mountain Resort in the famous North Cordeliers. This charming small eco-resort is located in the Canadian Rockies mountain range, near the K
Ten top ski eco-hotels according to the Guardian (Continuation)
The Chick-Chock Mountain Hut in the province of Quebec in Canada is ranked fourth best eco-hotel for lovers of skiing. A unique place situated in the heart of the vast Matane Wildlife Reserve in winter is almost inaccessible for ordinary tourists. Due to
Ten best ski eco hotels according to the Guardian's version
A well-known British tabloid The Guardian has published a list of 10 top hotels and bases offering not only a great ski entertainment, but also a great eco-friendly vacation. Add a little green heat, home comfort or unity with nature to your leisure stayi
Alpine Ski in France: Tignes Invites Amateurs Of Extreme
Alpine ski in France is up to date even in spring. And continuous growth of visitors who prefer to spend their holidays at local ski resorts is a great example to prove this statement. Rather well known Tignes is far from being the last in the list of mos
British Alpine Skiers Can Fail To Visit Vancouver Olympics
British alpine skiers team has a real chance of failing to visit 2010 Vancouver Olympics that are scheduled to be opened in less than two weeks. The risk of British skiers failing to get to Vancouver slopes can be explained by very serious financial hards
The First Freeride World Tour Stop Started In Sochi
Sochi takes its first examinations before 2014 Winter Olympic Games. On January 22, 2010 at the main Russia's ski resort the first stop of prestigious international alpine ski Freeride World Tour competition started. The official sponsor of this event is
Courchevel Prefers Salvador Dali To Russian Oligarchs
Starting from December 5, 2009 in Courchevel has been held a unique event – the open air exhibition of Salvador Dalí's sculptures named "Dalí at the Top". In total, fourteen impressive pieces of art created by the famous surrealist are exhibited right on
French Ski Resorts: Snowfalls And Avalanches
Heavy snowfalls that took place during the last two weeks all over French ski resorts brought some good and bad news at the same time. Good news is that the majority of ski slopes in France can provide now excellent skiing conditions.
Andros Trophy is a famous racing series established in 1990 by professional racer Max Mamers. This year Alpe d'Huez ski resort will host it on December 19, 2009
New Winter Season Started in Scotland
British skiers and snowboarders suffering from the global economy crisis and warm winter conditions at the ski areas of France and Spain will be glad to have a chance of good skiing on their native land, namely in Scotland. Pouring rain that fell in some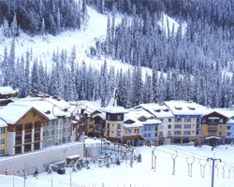 Opening Day Free Skiing At Sun Peaks
Last week we wrote that famous ski area Sun Peaks situated in the British Columbia, Canada, scheduled its opening day for the coming season on November 14, 2009 - a week earlier than it was expected. Now Sun Peaks representatives have informed that in ord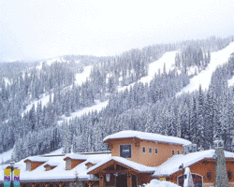 A famous Canadian ski resort Sun Peaks situated in British Columbia is to be opened this year a week earlier than it was scvheduled. Due to heavy snowfalls in the previous days that had brought about 50cm of fresh power an upper snow depth at the moment i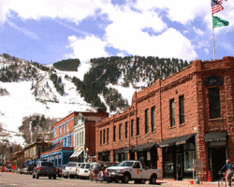 Colorado ski resorts do their best to prevent visitors fleeing off during this severe period of economical uncertainty. Many local ski areas concentrate their efforts on enhancing their services and skiing conditions. The highest preference is improving "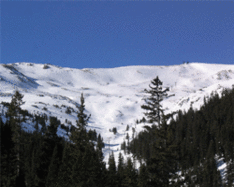 Snowmaking Rush Starts In Colorado
Lower than usual temperatures and early snowfalls this year enables one of the world's highest ski resorts Loveland Ski Area, located in Colorado, USA, to already start snowmaking process for the coming 2009-2010 ski season which usually opens there in th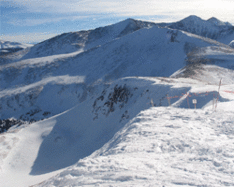 Breckenridge Ski Resort situated in Colorado has just launched its new base area named Peak 7, the first newly built base area since Peak 9 opening in 1971. The new Peak 7 base area is designed to provide visitors with unparalleled level of service and co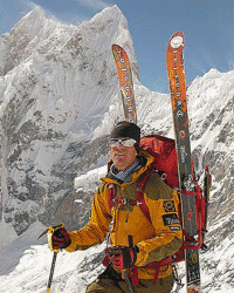 Fredrik Ericsson Has Enjoyed Skiing On K2
Fredrik Ericsson, a famous extreme skier, and his partner Michele has conquered the second highest peak Mount Godwin Austen (K2) situated on the border between Pakistan and the Taxkorgan Tajik Autonomous County of Xinjiang in China. 8,611 metres high K2 i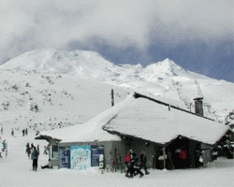 New Zealand Is Ready For Snow Fun
At the moment ski resorts situated on both North and South islands of New Zealand are ready to provide snow fun for winter sports amateurs. The South Island's Coronet Peak has opened this year having the best starting conditions for ages. Turoa located on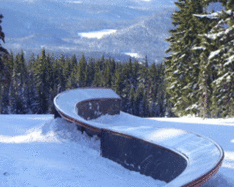 Snow Updates For Europe And The USA
Three Austrian glacier ski areas are still functioning – namely Dachstein, Kaunertal and Tux. Kitzsteinhorn Glacier is scheduled to reopen on June 10th. This weekend also Les 2 Alpes glacier located in France plans to open again. In Switzerland only Zerma
It keeps snowing in New Zealand. During the last 5 days Queenstown's ski areas has received additional 50-100 cm of fresh snow. As the result, the snow base amounts now in average about 80 cm at the mountains tops and 50 cm at the bottoms. This provides a