Avalanche damaged an Austrian town
In Tuesday April 22, 2008 around 8.30am GMT a huge avalanche buried a street in a small Austrian town Imst situated near a popular ski resort Soelden (province Tyrol)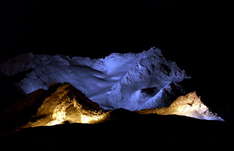 Skiing Season In Val Thorens Still Up
Well-known winter resort Val Thorens situated in France is still open for last minute skiing in this year's season.
Starting from Friday April 11th and until Sunday April 13th the popular French ski resort of Chamonix will host a Corsica in Chamonix Festival.
Drink More Water During Skiing Holidays
Doctors recommend drinking plenty of water while enjoying ski holidays.
High Five Competition in Verbier
April, 5 Verbier, the ski resort situated in Switzerland, will host the High Five Competition. The competition includes five disciplines such as Parallel Slalom, Giant Slalom, Speed Monter, Big Bad Boarder Cross and Carlsberg Triathlon.
It's Still Snowing in Ski Resorts
Many European ski resorts reported on excellent snow conditions this weekend. The temperature is low and the snow is going on falling.
Ski Resorts Seem to Go on Having Excellent Snow
Well, it seems that this spring is much snowier than the spring that was the previous season. All over the Alps there are reports of constant snowfalls that are continuing.
More Skiers from Abroad at US Ski Resorts
The US dollar is keeping on falling, however, as they say, in every situation there are positive moments. It was noted that this winter US ski resorts accepted 12 per cent more foreign skiers than before.
Easter Ski Vacation Boom in Austria
A survey that took place in Austria showed that this spring Easter tourism in Austria will be much higher than it was the previous year.
Have you ever tried to combine music and skiing or snowboarding? If not, then visit Tignes this April – you will surely get much pleasure.
March, 7-8 there will be held the EUROPA CUP Downhill for Men in Bansko, Bulgaria.
Many season lift workers refused to open ski lifts at 8 a.m. in Courchevel on Sunday.
Switzerland is Working on Preventing Accidents on its Slopes
The skiers who spent this weekend in Switzerland in Zermatt were pleasantly surprised and got much pleasure. The speed at what the skiers were moving down was clocked by the special speed counters.
Buying Property at Ski Resorts in Austria?
Skiers who go to ski to Austrian slopes every year have got excellent chances to buy property there. There is a great amount of holiday property in the Austrian Alps that is offered at a very favorable prices.
Bansko is the Ski Resort of the Future
One of the most popular ski resorts in Bulgaria is Bansko that has recently become overcrowded with many tourists.
European Ski Resorts are Busy Again
This year is quite successful with the snow conditions in the Alps. There is a plethora of snow over there that brings much joy to skiers and snowboarders who come to the Alps to spend their ski vacation.
Arosa - Carbon Free Ski Resort
The Swiss ski resort of Arosa is considered to be one and the first ski resort where the skiers pay for their carbon dioxide output. As soon as you reach Arosa, your carbon dioxide output will be much less, perhaps, than it was in another place.
Have you ever considered Turkey as a destination for your ski vacation? Of course, no. We hardly can imagine snow in Turkey as it has always been associated with white sand beaches and warm sea.
Alaska will Be the Next World Ski Destination
Since the many ski resorts of Europe faced some troubles with snow (i.e. like it was the previous ski season), Alaska still has got very good chances to be one of the most popular ski destinations in the future.
You have never skied before and now you want to take up some classes of skiing? You are not an experienced skier and you can't make up your mind where to go on your ski vacation?
Perfect Destination for Ski Vacation
You are planning a ski vacation in Bulgarian mountains but you are not sure where you'd like to stay. You wanna to ski down the Bulgarian slopes but you do not know which ones to choose? Well, then you can consider the Bulgrian ski town of Bansko.
St.Valentine's Day Offers from South Tyrol's Ski Resorts
If you adore skiing then you are welcome to South Tyrol. There are some offers that will please even capricious people. You are just to choose which one suits better to your choice.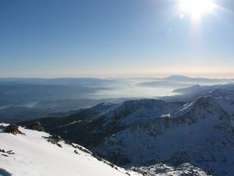 New Ski Resort Was Opened in Bulgaria
Today has been opened a new ski resort in Bulgaria. It is owned by Colliers International Bulgaria and it offers ski and spa apartment lodges.
Ski Instructor Was Saved by His Students
Schoolchildren from Scotland saved their ski instructor after he fell while performing his jump.
Ukraine's Ski Resorts Tend to Conquer Europe
In Europe you can find a great number of different ski resorts that will suit to your choice, but what you are to do if you want to have a really excellent ski vacation and want it to be not so expensive, like it is in France, for instance?
Female Ski Resort Appears in Austria
If you go skiing or snowboarding to Europe some day, you will see that almost all of them full of skiers. At some resorts there are male-skiers predominantly. However, it is not always so.
Price Go Up in Turkish Ski Resorts
The winter vacations have just come and many students together with their parents go on their winter vacations to many ski resorts, including the Turkish ones.
Vallee Blanche Piste Should be Highlighted
There were always debates on if Chamonix Vallee Blanche piste itinerary to be highlighted or not. After long debates everyone came to an agreement and it was decided to reveal the beginning of the route with the guide poles and ropes all winter long with
Czech Republic Improves Its Ski Services
The FOX Park was developed by Lipno management team together with the SunKid lift company from Austria. This area does not teach children how to ski but it promises that your kids will be in safety skiing over there.
Andorra Isn't Going to Give Up
This year Andorra is not intended to give up and it invested a great amount of money into ski industry that is one of the main financial spheres of the country.