Ski resorts in France: season continues
French ski resorts continue to delight its guests with numerous sales and surprises. New routes, tracks, special offers and tours to ski France - there are still some new products.
Biathlon-hotel in Austria invites for staying
Biathlon-hotel Neubergerhof is located near the resort of Filzmoos in Salzburg. To date, this is the only hotel that offers a special biathlon tour in Austria.
In Switzerland will be held the restaurant piste
This is a funny competition, which aim is not victory, but participation. The race has already acquired the status of a regular event in Zermatt, which draws on the slopes of the resort many British skiers. This year it will be held for the 35th time.
Skiing in Austria: St. Anton will give way to women
St. Anton ski resort- one of the most famous winter holidays destinations in Austria - has decided to draw on its slopes extra travel resources. And this resource consists not just of workaholic athletes, but mostly of beautiful lovers of alpine skiing in
Ski goggles have an integrated OS Google
The American company Recon Instruments together with the manufacturer of ski glasses Zeal Optics presented an update for one of its latest gadgets - ski goggles with built-in screen and a GPS-module.
Russian President ensures readiness for the 2014 Olympics
Winter Olympics will be held in Sochi from 7 to 23 January 2014, and it means that there are slightly more than three years left. In the coming new year Russian President Dmitry Medvedev held at ski resort "Rosa Khutor" the first meeting on the preparatio
More and more Russians come to holiday in Austria
Demand for vacation in Austria among tourists from Russia continues to grow. Such a conclusion can be made by examining data published in late 2010 by the Austrian Agency for tourism marketing.
Tragedy in Sierra Nevada should serve as a lesson for skiers
The tragic death of young snowboarder Shawnte Marie Willis not far from the Californian ski resort Alpine Meadows Ski Resort, which is located on the north shore of the Lake Tahoe, though it may sound cynical, is a good example of the consequences of igno
Ski resorts in Switzerland: recreation in the new season
New Year at the ski resorts of Switzerland is expected to be eventful. In the current season several well-known ski resorts in Switzerland have prepared for tourists special offers and programs.
Ski resorts in Austria: millions of euros are spent for development
Ski resorts in Austria are investing millions of euros annually in the development of its infrastructure. This year is no exception. 70 million euros were invested in the equipment of one of the largest ski resorts in Austria - Kitzbuel.
4 Hills Tournament starts in Oberstdorf
Germany welcomes winter sports amateurs in Oberstdorf. Perhaps, the most famous in the world ski jumping tournament - Four Hills Tournament - starts on 30 December 2010 in Oberstdorf. The venue for the first phase of the tournament will be the main hill o
Bulgarian ski resorts opened the season
Pamporovo and Borovec - two ski resorts in Bulgaria on December 18, 2010 opened its slopes for skiing. Skiing in Bulgaria - now this type of vacation has found additional benefits of new tracks and upgraded infrastructure
Christmas in Austria: quiet Igls
Only 7 kilometers from the famous Austrian ski resort of Innsbruck is located a little village Igls. And even though the distance is quite small, the difference between these two resorts is colossal. Innsbruck is the legend of skiing, a center of folk art
Courchevel for an oligarch: the birthday of Victor Pinchuk
EUR 5 million cost the festive party in Courchevel on the occasion of the 50th anniversary of one of the richest people of Ukraine - steel magnate Viktor Pinchuk.
France in winter 2010-2011: updates and discounts
Flain ski resort in Grand Massif region – already this winter there will be available after upgrading the main gondola of the resort, newly opened slopes, as well as two new hotels.
Colorado ski resorts: fines on the virgin snow
Colorado is considered as one of the main mountain states of the USA. There are situated such world-famous ski holiday centers as Aspen, Arpahoe, Buttermilk, Snowmass, Eldora, Vail, Telluride and others.
Zermatt Restaurant received a "solar prize"
Zermatt, which is known as one of the best ski resorts in Switzerland and a resort, where the ski season lasts all year round, added another bonus to its already significant reputation.
Holidays in Austria: a rise in prices for ski passes
"Konsument" as a demonstration example gives the rise in prices for ski passes in two centers of skiing holidays in Austria. Zimmering ski resort and located nearby Schtulek over the past four years have raised the cost of ski passes for 14% and 14.5% res
The best ski lift of Austria will be opened in Zölden
One of the most famous ski resorts in Austria - Zölden in Tyrol - will soon present its guests a new tool that promises to improve the already-established ski infrastructure. We are talking about super modern lift, which takes amateurs of ski holidays to
Freestyle will be taught at Italian ski resorts
The largest ski region in Italy the Dolomites Superski prepared for its guests a special winter program. On January 12, 2011 at 20.00 in the snow parks of such resorts as Val Gardena, Alta Badia, Val di Fassa, Cortina and others everyone will be able to l
In Livigno will be held famous Italian ski race
Participation in the race for the spectators is free. Those who intend to compete will have to pay the fee of 45-55 euros.
Skiing in Austria: foreign instructors as a security threat
One of the main claims set forth in the Kronen Zeitung were poor training program offered by foreign ski instructors. The Austrian instructors provide tourists with full training including theoretical tests and practices, while foreign instructors offer m
Schladming is the best ski resort in Europe
On the eve of the upcoming ski season, the world's leading guides make their ratings of the best ski resorts. In Europe, one of the main evaluators is German ADAC motor guide. According to ADAC the best ski resort in Europe is the town of Schladming locat
Ski resort in Italy: the new funicular and new discounts
Val Gardena, one of the most popular resorts in the Dolomites Superski region, plans to open a new cable car at the beginning of the new ski season. Presentation of the Rasciesa funicular will be held on the opening day of ski season at the resort on Dece
The British government is against drinking on the ski slopes
It seems that the problem of alcoholism, especially during the holiday, is very important not only in our region. The second phase of an advertising campaign called "Know Before You Go", aimed at raising awareness of British winter sports fans about the d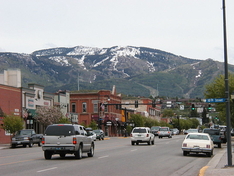 Steamboat Ski Resort opens a new season
The world-famous Steamboat Ski Resort, located in Colorado, USA, announced its opening soon. From next Wednesday - November 24 - for skiing will be available 66 tracks, located on the territory of approximately 926 hectares with 5 lifts.
Dubai will invest into the ski resort in Macedonia
Ski Resort of Macedonia promises to be in the center of one of the largest investment projects in the ski holiday sector in the Balkans. MG Global Group, a financial group from Dubai is to invest 200 million euros in the development of a small resort Kozu
Italian ski resorts urge to slow down
While most ski resorts in Europe compete in the description of high-speed features of its slopes, some ski resorts in Italy decided to choose another way and offer tourists a "slow downhill".
Not only sandy beaches and beautiful promenades attract tourists to Greece. There are also ski resorts, popular with skiers of different ages. About 15 ski centers offer the opportunity to feel like a real skier. The main skiing center in Greece is Parna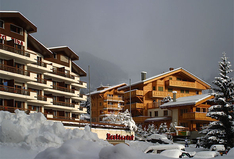 Snow news of the Old and New Worlds
This weekend will be opened the new season at two Swiss ski resorts located in the Valais canton - Verbier and Zinal. Zinal, which tracks are connected with Grimentz, will open its slopes for skiing on November 13, 2010, and the official start of the seas